American NOVOUS summer new multi-function fashion leisure T-shirt for women with short sleeves outdoor leisure clothing
Function: dry and wet absorption/air/uv/antibacterial
Choose AIREX lightweight fabric high-tech knitting technology, produce cool air discharge sweat thus and quickly.
Adding silver polyester fiber, it can prevent fabrics after perspiring in bacterial growth, so as to achieve the effect of deodorization.
Flow linear movement of printing design, three-dimensional cutting, feminine curve more prominent women.
Comprehensive thermal sublimation process, bright color, no fading, not fade.
. The function of fabrics made of high AIREX fabrics
. Sublimation printing, environmental protection dye, the color fastness grade 4
. Colorful, don't rub off not fade
. The function of the fabric moisture absorption perspiration
. Machine washable
Detailed description: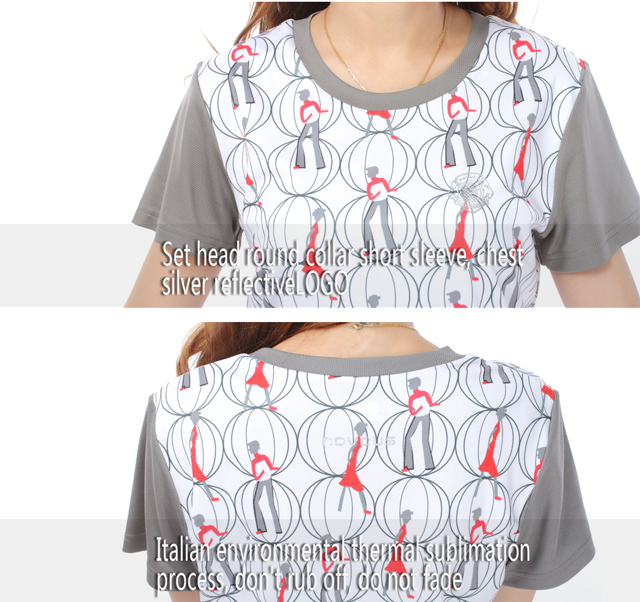 Size: